MOVING FROM THEORY TO PRACTICE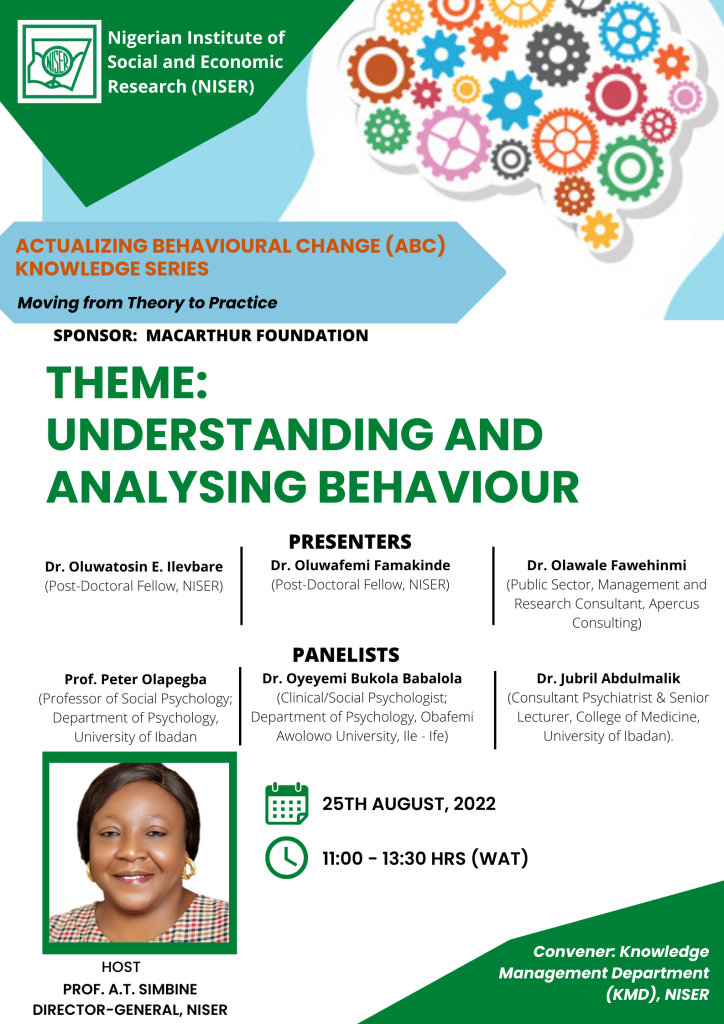 NISER is commencing the ABC series on August 25, 2022. The ABC series is a knowledge engagement platform targeted at interrogating the theory and practice of individual and collective behavior; with the goal of actualizing behavioral change interventions and solutions for corruption control.

Kindly register for the event (see link below), this will take just two minutes.

A meeting link will be sent to you after completing registration.

We look forward to having you at the webinar.